HELLO! MY NAME IS VINCE CAIAFA.
I was born in Hartford, CT and have been playing drums since age three and gigging professionally since fifteen. I began taking drumset lessons with Michael Savage in CT. As I grew, I developed a passion for classical, world, and afro-cuban percussion and studied at The Hartt School of Music in West Hartford, CT, and later Berklee College of Music in Boston, MA. I studied under some amazing musicians including Kim Plainfield, Ralph Peterson, Dave Samuels, and Mike Mangini. I have performed in several bands, orchestras, and chamber ensembles throughout New England, New York, California, and Colorado. Currently I teach, record, and perform throughout the Northeast. I live in Staten Island, NYC with my wife and two awesome dogs.
Here is a partial list of teachers I have studied with, either privately or in group settings:
Benjamin Toth
Chair of Percussion, The Hartt School
Michael Savage
Savage Bros. Band
Kim Plainfield
Bill Connors, Pointer Sisters, Bill O'Connell
Mike Mangini
Dream Theater, Steve Via, Extreme
Sergio Bellotti
The Platters, Nathan East, Mike Stern, Wayne Krantz
Kenwood Dennard
Dizzy Gillespie, Miles Davis, Jaco Pastorius, Quincy Jones
Ralph Peterson
Art Blakey, Wynton Marsalis, Craig Harris, Walter Davis
Dave Samuels
Frank Zappa, Caribbean Jazz Project, Pat Metheny
John Amira
Hatian Drumming Virtuoso
Nebojsa Jovan Zivkovik
Composer
Mark Guiliana
David Bowie, St. Vincent, Avishai Cohen
And here are some amazing masterclasses I've attended:
Virgil Donati
Dennis Chambers
Dave Weckl
Jeff Hamilton
Horacio 'El Negro' Hernandez
Terry Bozzio
Chad Wackerman
Akira Jimbo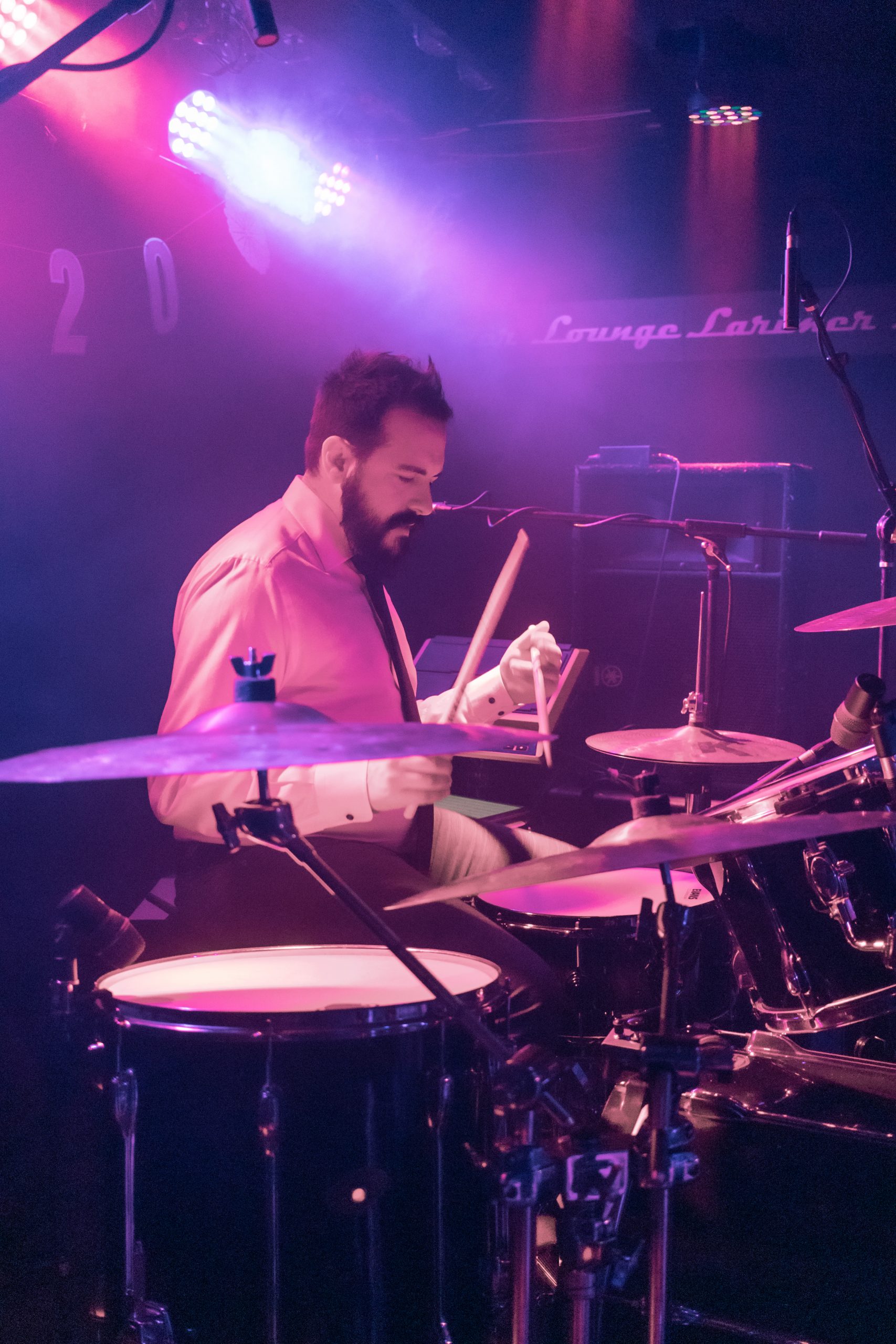 Upcoming shows, gigs & performances
Find out what I'll be drumming up next.